The Derby City Fly Fishers  second annual TROUT CAMP is going to take place at Riverside Retreat located at Helm's Landing on the Cumberland River, Friday, September 22 – Sunday, October 1, 2017.
This is a Level 2 Trip.  You should be able to manage your leader and tippet and tie on flies.  You should also be able to cast  at least 30 feet.
Trip co-leaders are George Tipker and Roy Been.  Bob Sawtelle  and Wes Krupiczewicz are co-ordinating group cooking for evening meals.
There is a significant amount of space available.  Not everyone stays the entire 10 days.  In 2016, we averaged about 20 to 25 attendees per day.  There is ample parking for cars, boats, and trailers.
Lodging or Camping:
Paula Barnes, proprietor of Riverside Retreat, has been gracious enough to allow us, Derby City Fly Fishers, to set tents and campers in the field behind the Retreat, provided that we also rent the four rooms at the lodge.  For 2017, we have also rented the cabin west of the lodge and the loft in the barn. Nightly campfires, camaraderie and, of course, more than a few fish stories should provide for entertainment when we are not on the water. Costs for this trip will be $35 a night per person in the rooms and $15 a night per person camping.
Rooms and/or camping can be reserved for one (1) night or for the entire nine (9) nights, or any amount of nights in between.  Rooms have two beds and floor space for two sleeping bags.  Priority for beds will be based on length of stay.  Campers will have the use of a bathroom with a shower. Since this is an extended stay trip, with members coming and going during the week, please bring your own towel(s) and a sleeping bag if not staying all 10 days. Ice for coolers is available on site for a nominal fee. Rooms in the lodge have stove tops, microwaves, and small refrigerators along with bathroom facilities. Charcoal grills are on the back deck.
The club will supply the firewood for the "Evening Festivities" (if you have been on any club trip you know these can be as much fun as the fishing).  We will all be fishing during the day, so it may be difficult to maintain a 24 hour fire.  Make sure to bring a chair to enjoy the fire in the evening.
IMPORTANT: Reservations and payments for rooms and camping, can be done by clicking on the Sign Up Button below.  George Tipker, co-trip leader @ 502-594-2066, will notify you of your room assignments prior to the start of the trip.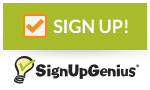 Breakfast, lunch, and snacks as well as beverages of your choice  are your responsibility.
We do have members who enjoy cooking for everyone, and we plan to provide "group" dinners throughout the week, as long as we get enough volunteers to spread the workload.  We ask for a $5 donation per dinner.   If you'd like to help by planning and preparing a meal or a desert, or if you'd be willing to perform general kitchen and cleanup chores please click the appropriate boxes at the bottom of the  Sign Up Page.  Wes Krupiczewicz  (502-938-2662) or Bob Sawtelle (812-267-3029) will contact you prior to the outing to work out details with you.
We will have on hand all required meal preparation tools as well as common supplies of sugar, salt, flour, oil, and spices.   The kit will include preparation tables, Dutch Ovens, Large Pots Pans and Bowls,  gas cook tops, a large grill grate, a griddle,  propane tanks, bags of charcoal, cutting boards, etc.  More on meals later as we get this portion of the trip organized.
Fishing:
Now that the repairs are complete at the Wolf Creek Dam, we should be able to expect some sort of a generation schedule in September with little to no flow(no generation) at certain points throughout the day. Good wade fishing would then be available on the river at various locations, including, but not limited to, the Helms Landing area. However, if the river water level is elevated, the use of boats, canoes, kayaks, pontoons etc., is suggested. Also, with a boat, wading area opportunities / possibilities on the river are increased because some are accessible by boat only.
If we do happen to find the tailwater un-fishable due to excessive generation and water flow, we can always fish the newly completed Hatchery Creek for migrating trout (Browns especially during September) or fish for bass or panfish on Lake Cumberland itself. NOTE: Go to the Stream Information – Cumberland River page on our DCFF website for more information about the river, possible floats in the upper section of the river, and alternative launch locations. If you have a boat please bring it; there is ample parking in the grass behind Riverside Retreat! If you don't have a boat we will do our best to find you a ride in someone's boat.  You will need to provide your own personal flotation device.
On the morning September 23th (Saturday) at 9:30 AM, our own Gerry McDaniel(professional Cumberland River guide for over 30 years) is going to be giving a Cumberland River presentation to all in attendance. Gerry is going to share his intimate knowledge of the river and the "how, where, when and why" to fish it. He is also going to be discussing the insect life and underwater structures related to the river that will put you on shoals for fantastic drift fishing or wading. This presentation will take place at Riverside Retreat.
If you cant make the aforementioned discussion, the following may be helpful when fishing the Cumberland Tailwater: Equipment includes 3 to 8 weight fly rods. Smaller rods are appropriate for nymph fishing while 8 weight rods are a better choice for streamer or "hopper/dropper" fishing. Flies include #8 to #18 nymphs, including pheasant tails, hare's ears, prince, copper john's, midges, and most other trout nymphs. Cracklebacks (both beaded and un-weighted) are always good, especially if swung behind a Chicago Fly. Black, white and olive wooly buggers are good streamers. Prominently white shad imitations work well and provide a visual fishing experience when fished from a boat. Hoppers and other terrestrials will take fish in September when fished along walls and high banks.
If you have any questions contact George at george @derbycityflyfishers.com, 502-594-2066 or Roy Been at Roy@derbycityflyfishers, 502-939-5659