You do not have to be a club member to participate in this activity.
Derby City Fly Fishers hosts the Mystery Fly for Cancer Tournament at Otter Creek Recreational Area as a fundraiser for the Louisville Chapter of Reel Recovery.  Pre-registration ($40) and lodging ($30/nite) can be purchased on this page.  See the "Purpose and Description" page for details.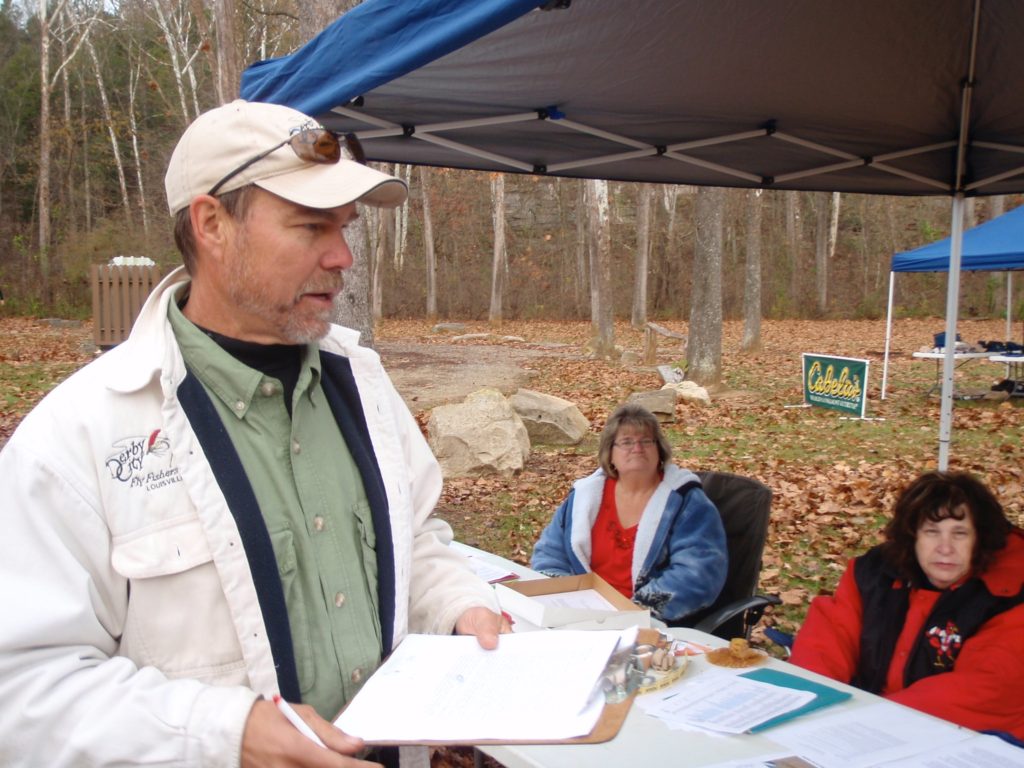 The sign up genius button is for the tournament and lodging is being developed.  Please check back in July.