March Club Meeting – Pyramid Lake Cutthroats
March 20 @ 6:30 pm

-

8:30 pm
Meetings are open to everyone you do not have to be a member to attend.  Typical format:
10-15 minute "Tackle Time"  presentation on some aspect of Fly Fishing
Business meeting to introduce new members and guests,  take questions or get updates on fishing from attendees, announce/dicuss upcoming events/trips, and conduct any club business required
Presentation, 30 – 45 minute presentation on a Fly Fishing Topic
Our March 20th presentation on fishing Pyramid Lake for Lahontan Cutthroats is being done by Greg Goshorn.  Greg is a member of NKFF and currently resides in the greater Cincinnati. area.  He's gotten hooked on KY muskie fishing but I know Greg from our Arizona days.  This going to be an exciting and unique presentation (look up youtube videos: step ladder fishing pyramid lake…).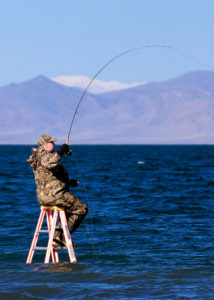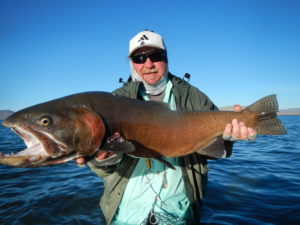 Summary
Pyramid Lake is one of the most popular still water fly fishing destinations in the world. Anglers come from all over to catch these huge Lahontan Cutthroat Trout. Average trout in the 20-22" range with many fish 10-15 lb and even over 20 lb possible. Mostly done by wading shallows and fishing ledges… probably while standing on a ladder. Info, tips, tricks and stories from a fellow angler who's had the opportunity to fish Pyramid many times.
Raffle
(Optional) Adjourn to a local eatery to continue informal discussions (i.e., fish stories) and socialize